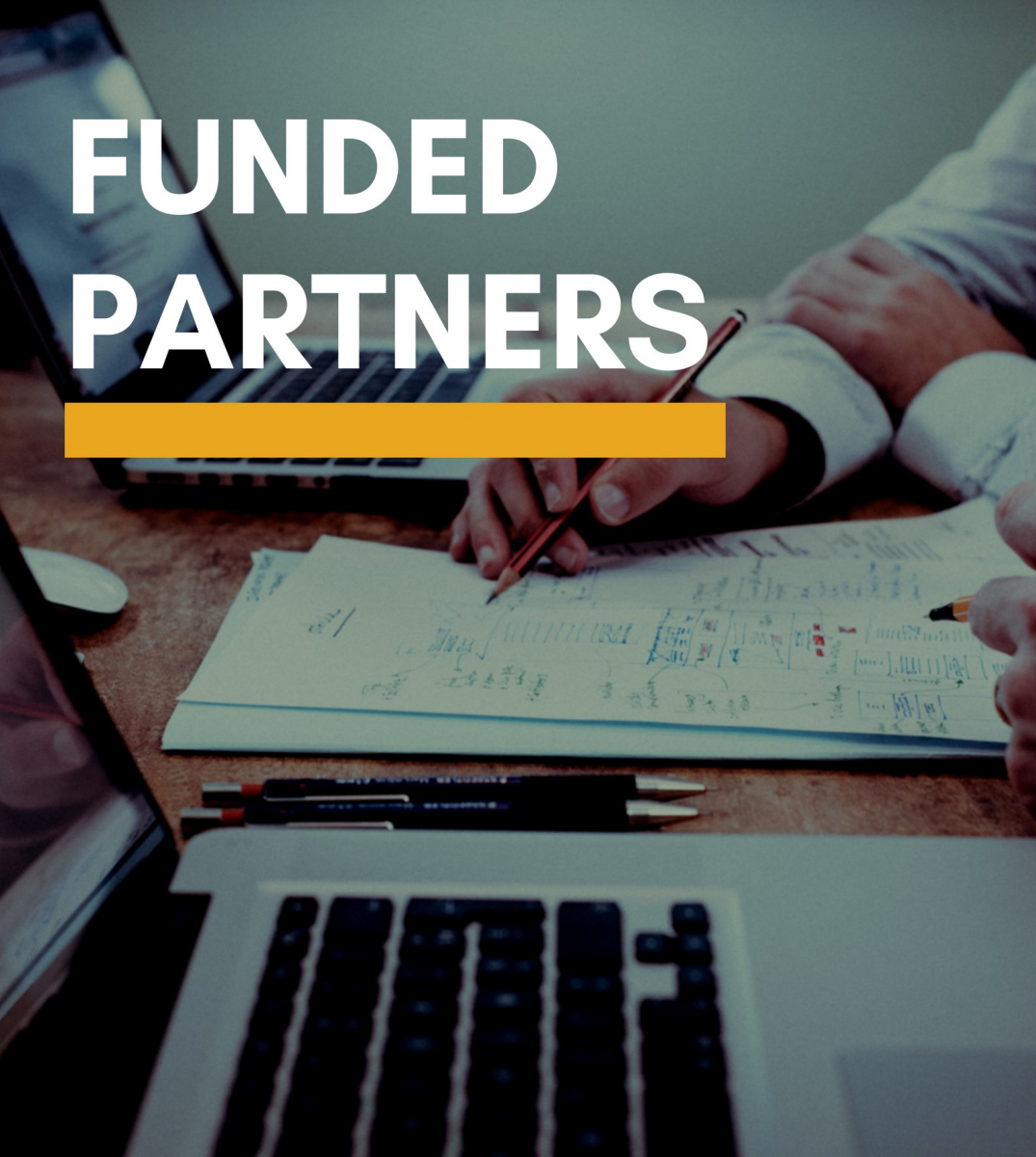 United Way of Southwest Oklahoma supports numerous programs at our funded partner organizations. These programs align with our focus areas: Education, Income Stability, Health, and Basic Needs.  Our partners are the key players in producing sustained, positive changes in the lives of children and adults in our community. UWSWOK invests your donation in over 23 social programs at our 19 partner agencies and in-house education program, Success By 6. Your contributions to United Way are working year-round building a brighter future for our children, giving hope to those who are in need, strengthening families, and so much more.
To find out more information about our funded partners and their programs, please click on a partner link.
Armed Services YMCA (Former funded Partner)
900 NW Cache Rd., Lawton, OK  73507 Tel: 580-355-5520
The Armed Services YMCA stands ready to meet the needs of and provide support and comfort for Fort Sill military members and their families.  A few of those programs and services are full-time and emergency childcare, food, clothing, direct financial aid, and support at the airport for arriving and departing military and family members.  Our primary focus is on junior enlisted families E5 and below. Great community asset.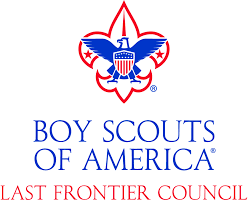 Boy Scouts of America, Last Frontier Council
620 NW Cache Ave., Lawton, OK  73507 Tel: 405-858-4601
Through character development and values-based leadership training, The Boy Scouts of America youth development program prepares youth to make ethical and moral choices over their lifetime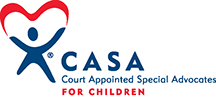 CASA of Southwest Oklahoma
601 C Avenue, Lawton, OK 73501 Tel: 580-248-2272
CASA (Court Appointed Special Advocates) recruits, screens, and trains community volunteers who will provide quality advocacy for children who have been adjudicated deprived by the court system, as a result of abuse and neglect. As CASAs, we serve as powerful voices for children as they navigate through the court system. A CASA stands beside the child with the primary goal of helping them reach a safe and permanent home as quickly as possible while always respecting the child's needs and advocating for the child's best interest.

Catholic Charities
106 SW A Avenue, Lawton, OK  73501 Tel: 580-353-1811
Catholic Charities Lawton Regional Office serves people of all faiths, races and socio-economic backgrounds in Lawton and the surrounding communities.  The Lawton office offers the Family H.O.P.E. case management program, emergency assistance as well as adoption services.  The agency also provides case coordination at Villanova Apartments.  Family H.O.P.E. (Help, Organize, Prioritize, Empower) assists families with children and builds partnerships with families in need so that they may achieve self-sufficiency.  The goal is to promote independence and empower families to overcome the obstacles of poverty.  Based on a family's needs, services may include emergency financial assistance, budget counseling, life skills counseling, job placement, and development of an individualized plan for gaining independence.  There are no fees or charges for Family H.O.P.E. Services.
 
Center for Creative Living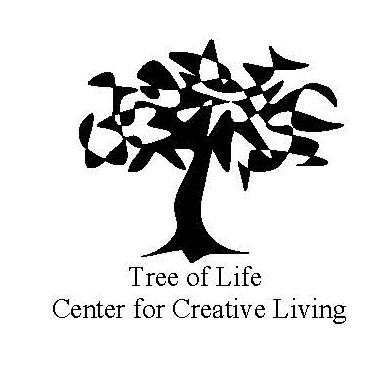 3501 SW Elise Hamm Dr., Lawton, OK  73505 Tel: 580-248-0471
The Center for Creative Living meets social, recreational, physical and intellectual needs of senior citizens who are 55 years or older.  The center provides a warm and friendly atmosphere in which seniors can join with others to exercise at various levels, join a bridge group, play dominoes or pool, learn to square dance, take an art class, learn to quilt or participate in scrap craft class, learn to use the computer, go on tours, take in theatre and learn about key senior issues of health and wellness concerns.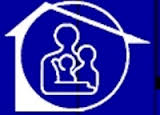 Christian Family Counseling Center
5002 SW Lee Blvd. Lawton, OK  73505 Tel: 580-531-4512
 
The Christian Family Counseling Center has provided professional outpatient counseling services to the Lawton and Southwest Oklahoma since 1985. People ages seven years old and older are helped as individuals, couples and/or families. All of our nine counselors have Masters Degrees or Ph.D. degrees in counseling and are Licensed or pursuing Licensure in Oklahoma. Common reasons for people coming to the Center include Marital Distress, Couple Relationship Issues, Divorce Recovery, Step Family/Blended Family Issues, Anxiety, Stress, Depression, Grief, Loneliness, Fears/Phobias, Adolescent Problems, School Problems and other issues. Christian Family Counseling Center accepts most Insurance and also offers Reduced Fee counseling based on family income and No Fee help for those in financial need when funds are available.
Family Promise of Lawton 

    
901 SW 17th Street, Lawton, OK 73501 Tel: 580-353-7522
Family Promise of Lawton, Inc. is a program that offers an alternative to the traditional shelter.  At many shelters, men and women are separated into different sleeping areas.  Family Promise is unique in that keeping families together is a priority as they face the devastation of homelessness.  Family Promise will provide families with housing, hygiene items, food, transportation, job assistance, clothing, case management, and financial training.

Girl Scouts Western Oklahoma  
6100 N. Robinson Avenue, Oklahoma City, OK 73118 Tel: 405-528-4475
Girl Scouts Western Oklahoma (GSWESTOK) is 6,000 strong; girls and adults who believe every girl can change the world. It began over 110 years ago with one woman, Juliette Gordon Low - also known as Daisy. She believed in the power of every girl. Today we continue her mission by providing hands-on age-appropriate programs to girls ages 5-17 in STEM, Outdoor Experiences, Leadership/Life Skills, and Entrepreneurship/Financial Literacy. Our girl-led, girl-only environments give girls the freedom and confidence to try new things, from building a robot to learning outdoor skills, and positively affects everything from their self-confidence to thinking about their future. At the center of GSWESTOK programming is the Girl Scout Leadership Experience (GSLE), which engages girls in discovering themselves, connecting with others, and taking action to make the world a better place. All experiences in Girl Scouts incorporate the Discover, Connect, and Take Action keys to leadership.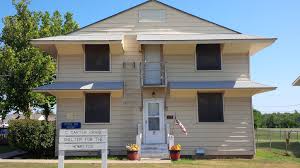 Great Plains Improvement Foundation, Inc. - 
1203 SW Texas Ave., Lawton, OK  73501 Tel: 580-248-0936
C Carter Crane Shelter provides homeless men, women, and families with an environment where they can have basic needs met, but also find opportunities for employment and to gain and maintain stable housing.  Case management services, especially after exiting the shelter, helps to ensure the new-found stability.   Through program areas of shelter, case management, transportation, prevention and re-housing assistance, C Carter Crane clients, along with their own willingness and effort, are able to regain important self-worth and lasting stability within their chosen community. 
Hearts That Care Volunteer Health Clinic 


1313 W. Gore Blvd., Lawton, OK  73501 Tel: 580-354-9007
The clinic offers both medical care and limited dental care appointments by calling the clinic or going online to www.heartsthatcarelawton.org. All the clinics are open from 5 to 8:30 p.m. – the medical clinic is open on the 1st and 3rd Thursdays of each month, while an appointment at the dental clinic is divided into two days. The dental clinic is open on the 2nd Thursday of each month for extractions only, with the x-rays and screenings done on the Tuesday of the same week. Qualifications: The clinics are open to all uninsured patients, 18 years of age and older, who have been denied SoonerCare/Medicaid (if they are Oklahoma residents) and earn 200 percent or less of Federal Poverty level. Those without insurance seeking dental care, must make an appointment with the medical clinic first. Exception: Dental patients with health-only insurance and who meet the financial guidelines can make a dental appointment without visiting the HTC doctor. Bring a photo ID and recent tax form or proof of income, SoonerCare denial letter (if Oklahoma resident) and medication list. Prescriptions are filled at the clinic pharmacy by a registered pharmacist. For those with SoonerCare or other health care insurance, who are not a HTC patient and who meet the 133 percent or less of FPL may apply for the clinic's Prescription Assistance Program to help with prescription co-pays at local pharmacies.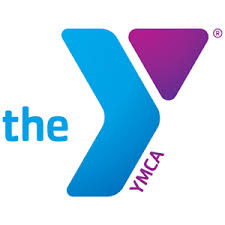 Lawton Family YMCA    
5 SW 5th St., Lawton, OK  73501 Tel: 580-355-9622
Our organization provides many different programs for the Lawton-Fort Sill Community.  Our Y access program provides funding for participants that qualify.  This allows everyone the opportunity to participate in sports, aquatics, health and fitness programming and all other programs provided by the YMCA.
 
Lawton Food Bank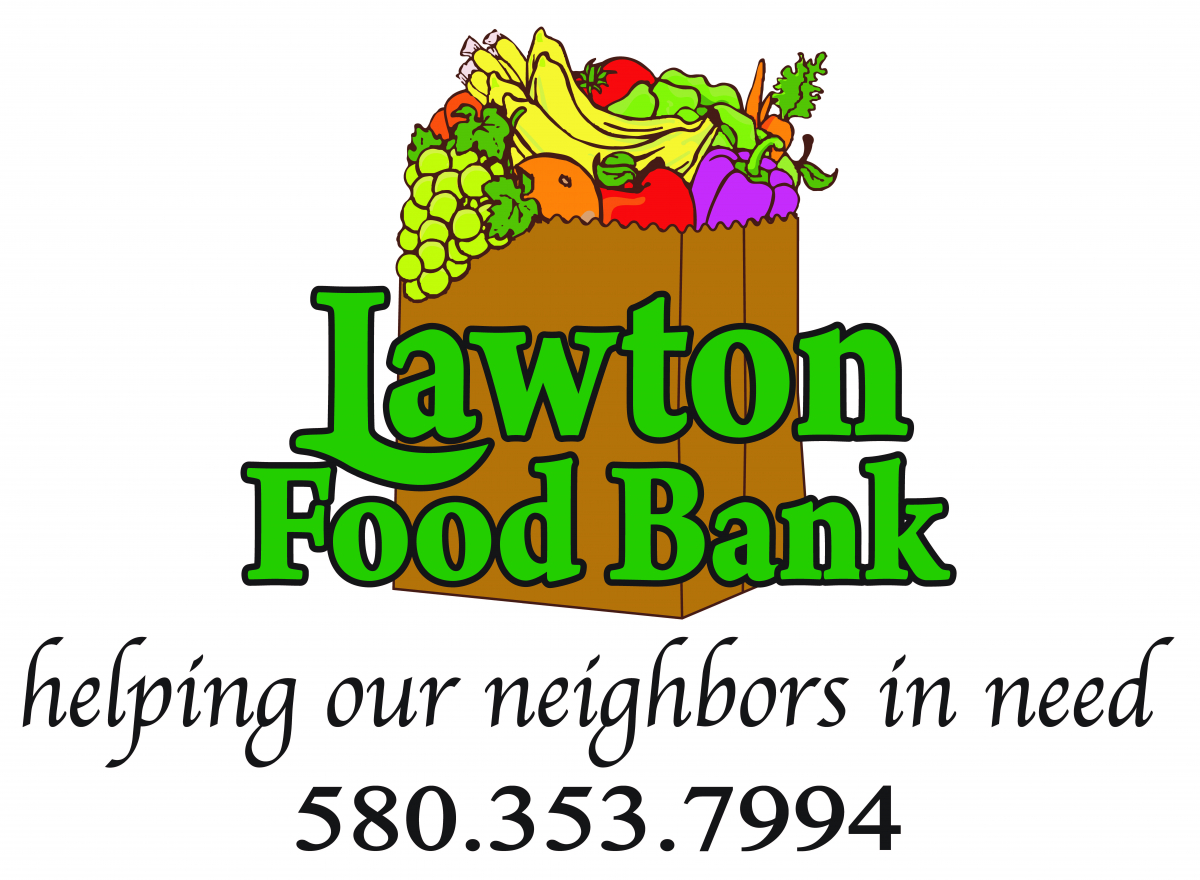 1819 SW Sheridan Road, Lawton, 73505 Tel: 580-353-7994 or foodishappy@lawtonfoodbank.org 
The Lawton Food Bank is a non-profit organization that provides food to low-income residents of Oklahoma through various programs. Clients can return every 30 days for groceries, and every second Friday of the month for additional fresh produce. Hygiene, household, and clothing items are also provided. The Lawton Food Bank is open Monday through Thursday for client services, and Fridays for donations.  

Legal Aid Services of Oklahoma 
323 SW C Ave., Lawton, OK  73501 Tel: 580-248-4675
Legal Aid Services of Oklahoma, Inc. Lawton Law Center and its Altus Satellite office, provide direct legal services for low income and senior citizens on civil legal problems through judicial or administrative representation, legal counseling, advice, and community education.
Oklahoma Parkinson's Alliance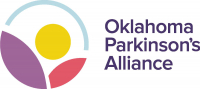 711 SW D Avenue, Suite 202, Lawton, OK 73501  Tel: 580-699-2204
We work to inspire hope and transform life for Parkinson's patients and families in Oklahoma. Primarily, we accomplish our mission by providing dynamic support groups, education events, free family consultations, effective exercise therapy, speech therapy and research opportunities.
Marie Detty Youth & Family Service Center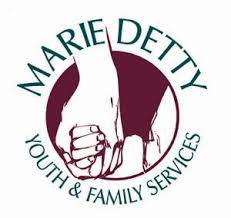 317 SW C Avenue, Lawton, OK 73501   Tel: 580-248-6450
We are a social service agency that provides services at little or no cost to our community. For the past 50 years, we have specialized in the areas of individual and group counseling, prevention classes such as parenting and anger management, mentoring, domestic violence and sexual assault services, residential shelters for abused and neglected youth, as well as a multitude of school-based services.  Our mission is to provide client-centered, ethical services to our community.  Marie Detty is compassionate about providing quality resources to empower and stabilize children, youth, and families in crisis to help them thrive and improve their emotional health and well-being.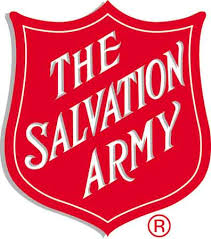 Salvation Army Corps Community Center    
1306 SW E Ave., Lawton, OK  73501 Tel: 580-355-1802
For more than 105 years, The Salvation Army served the Lawton community with the love of God without discrimination. For those who are in crisis, transition, and facing hardships, The Salvation Army is often the place they look to for help.  Whether it is a box of groceries, a night's shelter, or a meal in our soup kitchen, The Salvation Army is there to help.  They also provide activities for youth through the Boys and Girls Club.  Here, children and youth are provided with a safe environment in which to learn valuable life lessons, have fun and be mentored by trained caring adults.
 

1116 SW A Avenue, Lawton, OK 73501 Tel: 580-355-0218
Many families struggle with food insecurity, income and other life issues that can have a negative, long-lasting effect on children. Data has shown many children lack the necessary motor, verbal and cognitive skills needed for kindergarten. Success By 6 builds communities through engaging citizens in building child and family friendly communities. Our Family Empowerment Program provides weekly educational sessions provided by the Comanche County Health Department, Marie Detty Youth and Family Services, The Lawton Public Library and Lawton Public Schools to help parents and caregivers prepare children for school and life readiness by age 6.  We serve Southwest Oklahoma through several early education programs including parent education and engagement, Books & Bibs at local hospitals, and book drives to ensure children have access to books in their homes. 
Teen Court, Inc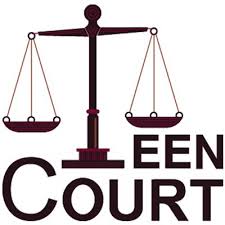 814 SW C Ave., Lawton, OK 73501 Tel: 580-250-1466
Teen Court, Inc., a first-offender's program, assists in the timely, positive and practical resolution of routine misdemeanor offenses committed by juvenile offenders between the ages of 10-18.  Our goal is to reduce teenage misdemeanor offenses and increase awareness of good citizenship for offenders as well as for our volunteers.

       201 W 1st Street, Grandfield, OK 73546 Tel: 405-632-6688
Our Big Pasture Health Center is the place to find the highest quality, affordable primary care health services. At Big Pasture, you can find the care you need for the entire family, including family medicine, women's health, pediatrics, and behavioral health. We make care affordable by setting fees on a sliding fee scale based on income and number of people in the home, and we provide vouchers for migrant and seasonal farmworkers. Our goal is to make sure you receive the health care you need at a cost you can afford, delivered by a staff that truly cares about you and your family.